Episodes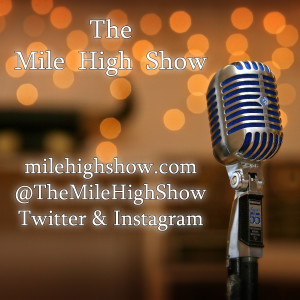 Tuesday Sep 20, 2016
Tuesday Sep 20, 2016
Episode #107 is up- This week Matt sits down with comedian Steve Simeone at the La Jolla Comedy Store.
Late night, in the world famous Comedy Store green room after Steve recorded his soon to be released CD, they talk growing up, family, comedy, broken knees & losing tempers.
Also on the bill for the weekend were comedians Jesse Egan, Brenton Biddlecombe, & Bob Hansen, and multiple trips to Don Carlos Taco Shop.
Today's episode is brought to you by The Big Pine Comedy Festival, Sept 22-24, Flagstaff, AZ
Today's music is "Where Have All The Good Times Gone" by The Kinks (intro) & Van Halen (outro).
The Mile High Show  is brought to you by Amazon- use the Mile High Show link to do all of your on line shopping & also support the show, and Audible.com – use the code MILEHIGH  at check out for your FREE audio download & FREE 30-day subscription- Code MILEHIGH for FREE STUFF!