Episodes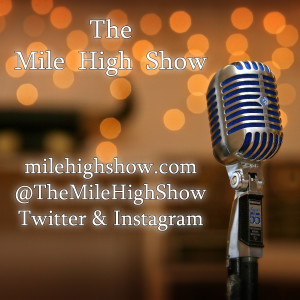 Saturday May 27, 2017
Saturday May 27, 2017
Episode #137 is up- This week Matt sits down Ted Heitzman, publisher of the Frontier Gazette.
Ted talks about his life as a Marine during the Vietnam War (much more fun than Platoon) his life in the corporate/financial world, & how he landed in AZ running a small publishing company. The two also talk the trial & tribulations of working for local media (specifically the characters that drove both of them out of our local newspaper offices).
Intro & outro music is "Mamma Raised an Outlaw" by Danny Romero, who also dropped in for a few minutes before taking the stage at The Palace Saloon on Prescott's Whiskey Row.
We are pleased to announce Our New Partnership with BarkBox- Delivering 4 to 6 natural treats and super fun toys curated around a surprise theme each month. Use our LINK or go to getbarkbox.com/milehigh and get a FREE MONTH of treats!
The Mile High Show  is brought to you by Amazon- use the Mile High Show link to do all of your on line shopping & also support the show, and Audible.com – use the code MILEHIGH  at check out for your FREE audio download & FREE 30-day subscription- Code MILEHIGH for FREE STUFF!