Episodes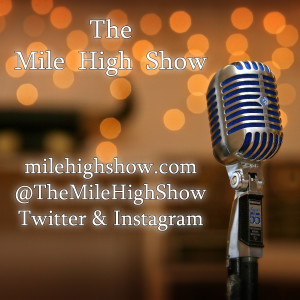 Wednesday Feb 12, 2020
Wednesday Feb 12, 2020
Episode #223 is up- This week Matt sits down with Matt Hinshaw of the Reel Film Nerds Podcast to talk about all the movies one Matt has seen, and all the movies the other Matt has not seen- Oscar picks & music in the background by Marko Donnelly
Recorded at Marks Beer Garden in Prescott, AZ & brought to you by Big Daddy E's BBQ in Chino Valley- The best BBQ in the State- Hands Down!
SPECIAL ANNOUNCMENT! Make plans to attend The Mile High Show Mixed Format Open Mic at the Plaza Bowl Lounge in Prescott, AZ, the 2nd Thursday of each month & our Special Event on Feb 22 at El Paraiso in Chino Valley.
An "All-Ages" opportunity for you to take the stage with your music & song, storytelling, poetry, or comedy.
These will be "Radio Friendly" events, under 21 allowed if accompanied by parent or guardian.
Next show will be Thursday Jan 9, 2020 , admission FREE, food & beverage service available.
We are pleased to announce Our New Partnership with BarkBox- Delivering 4 to 6 natural treats and super fun toys built around a surprise theme each month. Use our LINK or go to getbarkbox.com/milehigh and get a FREE MONTH of treats!
The Mile High Show is brought to you by Amazon- use the Mile High Show link to do all of your online shopping & also support the show, and Audible.com – use the code MILEHIGH  at check out for your FREE audio download & FREE 30-day subscription- Code MILEHIGH for FREE STUFF!