Episodes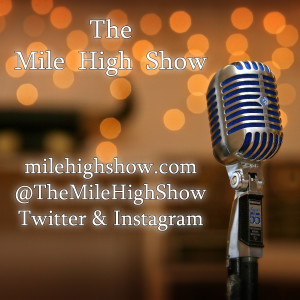 Sunday Dec 06, 2015
Sunday Dec 06, 2015
Episode #51 is up- This week Matt sits down with a panel of 5 against 1. Our host, who grew up in the heart of Star Wars Mania, never quite took to the franchise. But that may change as 5 diehard fans try to convince him that he is truly missing out.
John Rust, Sports Director for KYCA Radio & SciFi/Adventure author, James Hait of Victory Wealth Services & expert on, among other things, Star Wars theory, Brian Lahti, owner of The Gadget Guy tech support services & above all else, Star Wars aficionado, Frank Abril, who spent most of his life appreciating the SciFi genre while working within the Hollywood studio system, and last but not least,Matt Hinshaw, known not only as a talented photojournalist but also owner of the largest doll collec….correction:  Action Figure Collection known to man.
This Gang of Five take the mic trying to sway our host and convince him that Star Wars is THE Franchise of the Galaxy.
This week's episode was recorded and sponsored by Gabby's Grill of Prescott Valley and brought to you by Auduble.com where you can get a FREE audiobook download and 30 day FREE trial atwww.audibletrial.com/MileHigh. Over 180,000 titles to choose from for your iPhone, Android, Kindle or mp3 player. Audibletrial.com and use the code MileHigh for your FREE offer