Episodes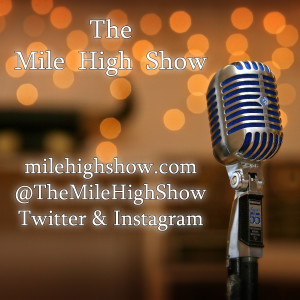 Monday Dec 28, 2015
Monday Dec 28, 2015
Episode #54 is up- This week Matt sits down with a cup of coffee & a mic to thank YOU the listener & all of the great guests he has had over the past year.
Also, a SPECIAL ANNOUNCEMENT about some changes for The Mile High Show in 2016! Listen in to find out what's in store for the podcast, and how former guests Dani Fisher, Leslie Earl Lyman, & Sky "Sky Daddy" Conwell are involved.
Thanks again for all of your support as listeners, sponsors, and artists who have made 2015 a Great Inaugural Year for our Podcast!